Pickit processors 2.0¶
Note
This article gives a description of an older version of the Pickit processor. It's intended for users of Pickit 2.0 who have upgraded their Pickit software to a 3.0 version or later.
Refer to this article for more details about the current version of the Pickit processor.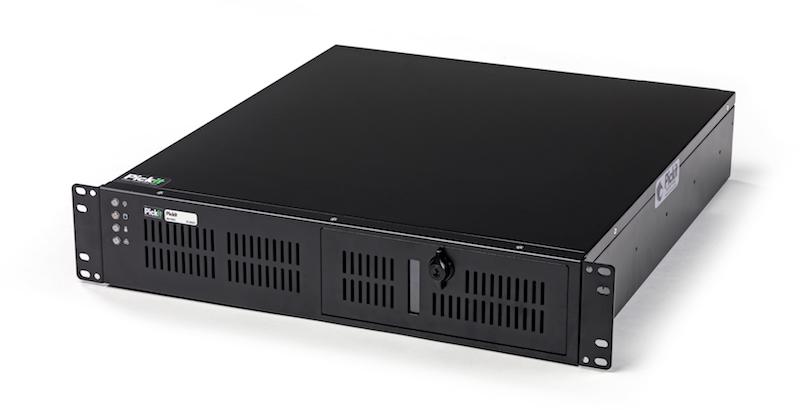 Technical specifications¶
The technical specifications in this section apply to both processor versions.
Processor: 6 cores (12 threads) at 3.7 Ghz

19-inch server: rack compatible (2U)

Temperature: -20 °C to 70 °C

Vibrations: Operating, 5 Grms, 5-500 Hz, 3 axes

IP rating: IP20

Humidity: ~95% @ 40 °C (non-condensing)

Input Voltage Range: 100 - 240 V

Input Current: 50 A @ 115V AC; 100 A @ 230 V AC

Input Frequency: 47 - 63 Hz
Note
You can download a CAD file of the Pickit processor 2.0 from the CAD resources page.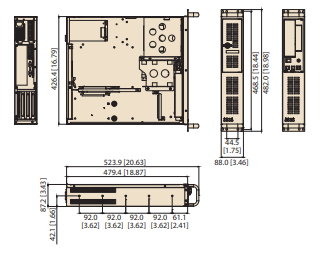 Processor ports and power supply¶
The front side of the processor contains a lid, which can be opened by rotating the lock handle clockwise. A few ports (which are not used by Pickit) and some buttons are located under the lid. In case of a power failure while the computer is on, it will restart automatically when power is restored.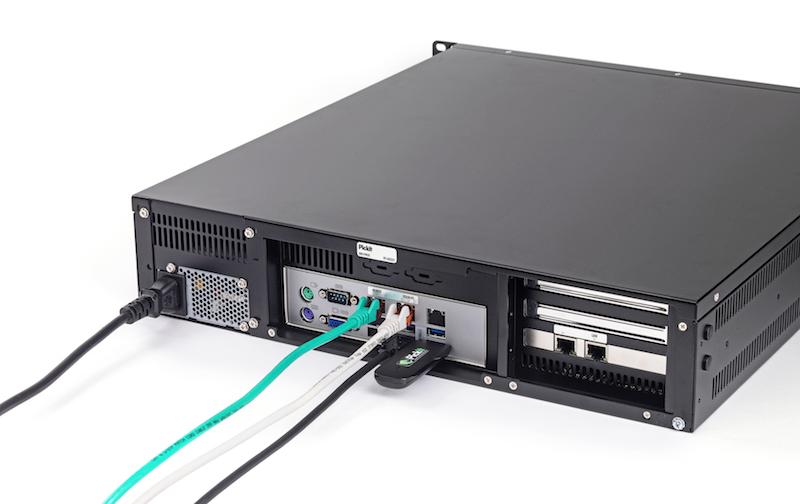 All labeled I/O ports and the power connector are placed on the back side of the processor as shown above. In order to connect the Pickit processor to a power supply, use the provided IEC cable (C13).
Warning
In case the Pickit processor is positioned vertically and sideways, the air inlet shall not stay at the top. This may affect the ventilation process.
Power consumption¶
While turned off: 25 W

Booting: 115 W

Idle: 70 W

Heavy processing: 350 W