Warning
You are reading the documentation for an older Pickit release (2.2). Documentation for the latest release (3.3) can be found here.
Pickit Example case: depalletizing buckets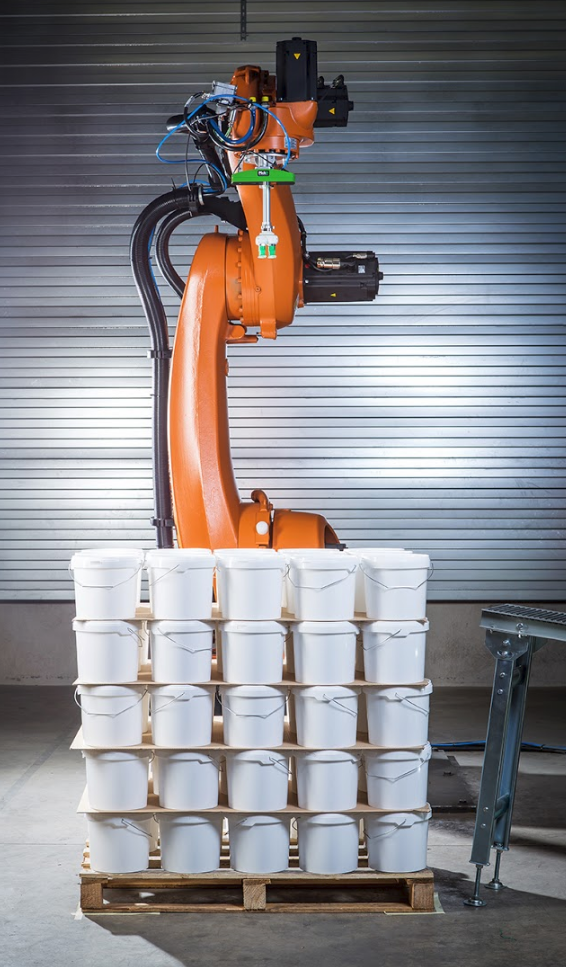 In this article, we explain step by step how to set up an application for unloading buckets from a euro pallet using Pickit with a Pickit L camera. If you're already curious to see the end result, here's a video.
The goal of this application is to automate depalletizing five layers of buckets. Each layer contains 15 buckets, and there is a rectangular cardboard separating the layers. The robot should pick all buckets in each layer, one by one, and place them on a conveyor belt. Once the layer is empty, the robot should pick the cardboard and place it on the side.
In this example, a large 4 degrees of freedom depalletizing robotic arm, equipped with a vacuum gripper, is used for the picking. The gripper is composed of four suction cups.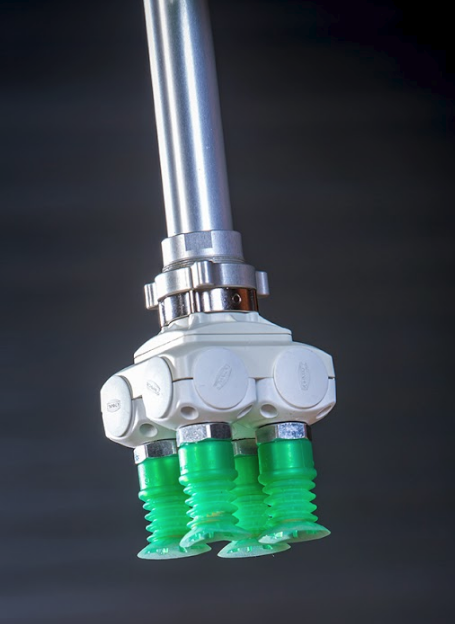 This tutorial consists of 6 easy to follow steps.