Warning
You are reading the documentation for an older Pickit release (3.2). Documentation for the latest release (3.3) can be found here.
Pickit camera cables
This article lists the available options for connecting a Pickit camera to the Pickit processor.
Warning
Use only officially supported Pickit cables, without modification. Failing to do so will void the warranty of the Pickit system.
These cables comply with electrical and mechanical characteristics required by robotic picking applications. Using cables with inferior characteristics might lead to unreliable camera operation and camera disconnections, among other issues.
SD camera cables
The cables for the Pickit SD cameras are based on USB 2.0 technology. It carries both power and data to the camera, and comes in two versions, depending on the camera mount: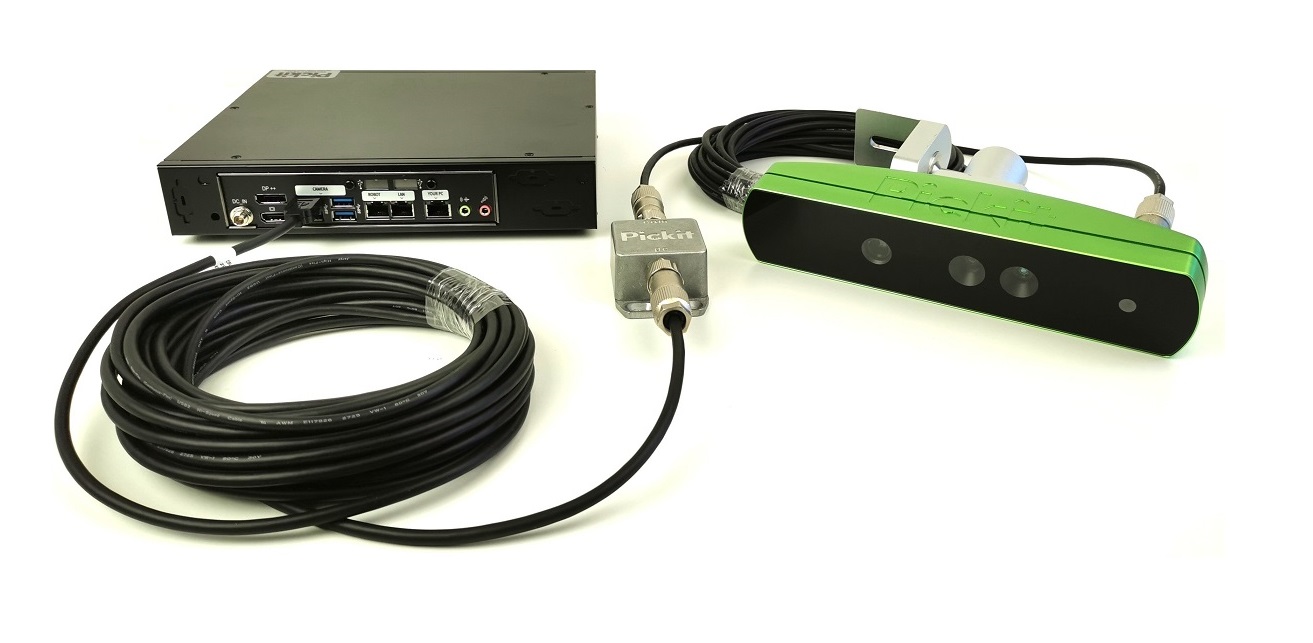 HD camera cables
The Pickit HD cameras use two separate cables for power and data, with different options depending on the camera: