Warning
You are reading the documentation for an older Pickit release. Documentation for the latest release (3.2) can be found here.
Pickit example case: Picking of randomly stacked boxes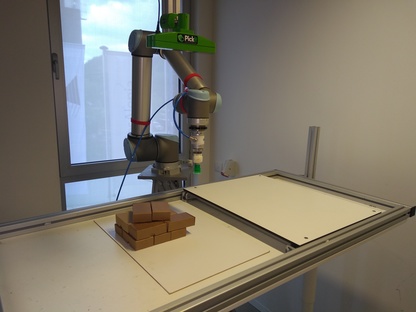 In this article you will learn how to pick the cardboard boxes in the picture above with Pick-it. We cover the basics of the application as well as the robot program used in this application. The result will be a working robot application to pick the boxes with a vacuum gripper and drop them off with exact orientation.
For this article we assume knowledge about the basics of Pick-it Flex and Pattern. If you are not yet confident with these detection engines you can get up to speed by reading the following articles: Flex & Pattern