Warning
You are reading the documentation for an older Pickit release. Documentation for the latest release (3.0) can be found here.
Explaining the Teach detection parameters
The Pickit Teach vision engine is designed to detect complex 3D shapes. This article explains its detection parameters.

In this tab the preset for the M-HD camera is chosen. This preset determines the settings of the camera and how a point cloud is captured.
This guide helps you chosing a good preset for your application, How to choose the correct M-HD preset.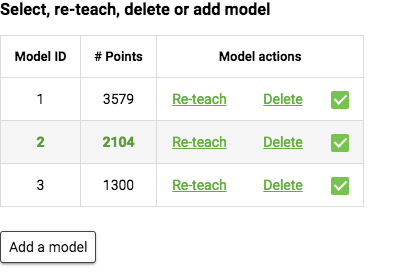 A list of thaught models is shown accompanied by their ID and the number of points. By default, there are no models defined.