Warning
You are reading the documentation for an older Pickit release. Documentation for the latest release (2.4) can be found here.
What's in the box¶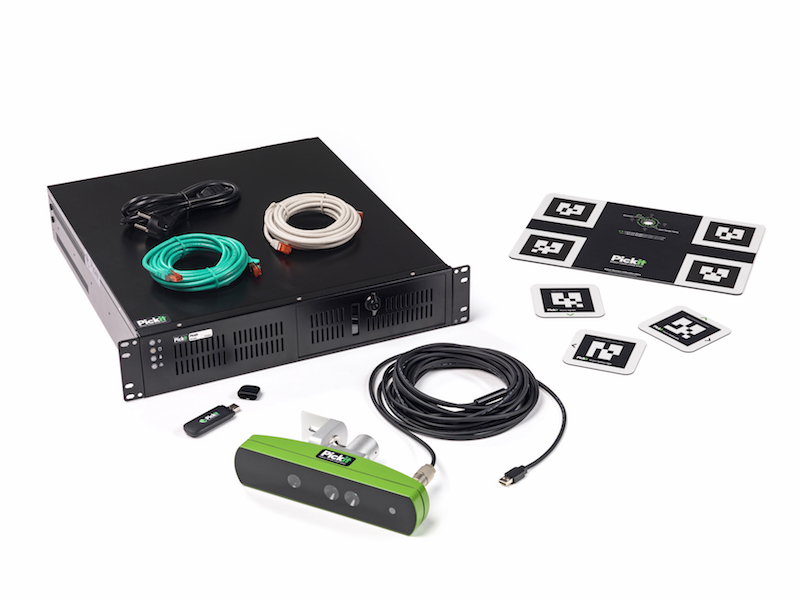 Pickit processor

Rack handles and mounting bolts

Pair of keys for locking the front lid

Power cable

Pickit 3D Camera

Robot-to-camera Calibration Plate with dowel pin

Set of 3 workspace markers

5 m green ethernet cable (Cat 6)

5 m black ethernet cable (Cat 6)

Goodies

Integration manual

Camera manual
Optionally
These items can be ordered as options on the Pickit system. Please contact our Sales team if you would like to buy one or more of these options.
Robot Mounting plate

1 robot plate

1 camera plate

2 plate screws

2 dowel pins