Warning
You are reading the documentation for an older Pickit release (3.2). Documentation for the latest release (3.3) can be found here.
Attach the ROI Box to the robot base for picking objects from a big bin
Introduction
When you would like to pick objects form a big bin (a bin bigger than the field of view of the Pickit camera) you need to move the camera to different view positions to see the whole bin.
This can be done by putting the camera on a slider, but more conveniently you can put the camera on the robot flange. In this way you can use the robot both for picking as for enlarging the field of view of you Pickit camera.
Pickit has a feature making it easier to solve this kind of application: Attaching the virtual Region of interest box (ROI box) to the the robot base.
By default the Region of interest box is attached to the camera and moves together with the camera when the camera moves.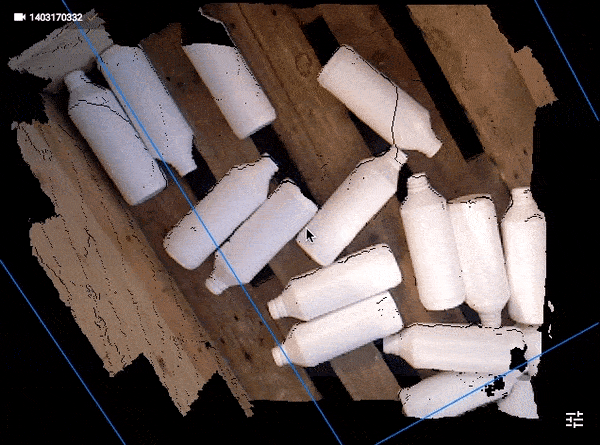 With this feature the ROI box does not move with the camera but stays attached to fixed the robot base while the camera moves. In this way you can define one big ROI box inside your bin and don't have to change between different setup files and ROI boxes for every viewing position.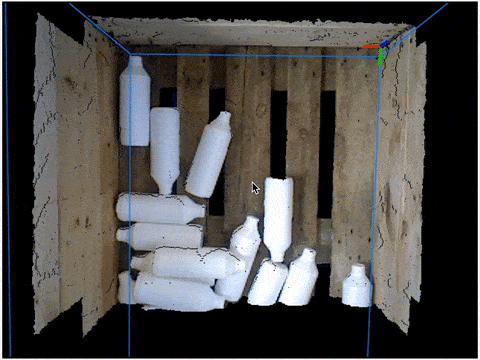 How to attach the ROI box to the robot base frame?