Warning
You are reading the documentation for an older Pickit release (2.3). Documentation for the latest release (3.3) can be found here.
Viewer
The Pickit viewer is the main component of the Pickit web interface for providing visual feedback on the camera view and detection results. Textual and quantitative information from the detection results is provided by the complementary Detection grid component.
The Pickit viewer consists of a number of 2D and 3D views arranged in tabs:
The following overlays are shown in all views:
Top-left: Camera ID and indicator that a correct camera calibration was loaded.

Lower-left: Snapshot button

Top-right: reset viewpoint button (not available in 2D view) and change viewer size button.

Lower right: View settings for customizing a particular view.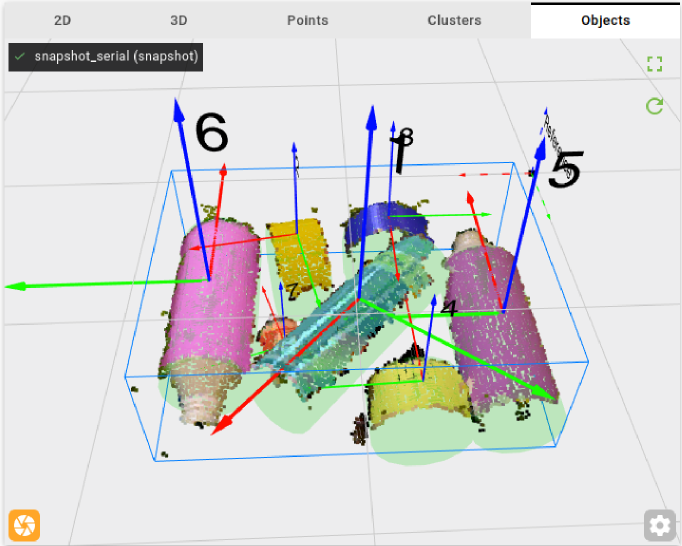 Also common to all views, a notification is displayed when no camera is connected and no snapshot is loaded: