Warning
You are reading the documentation for an older Pickit release. Documentation for the latest release (3.2) can be found here.
Pickit processor 3.0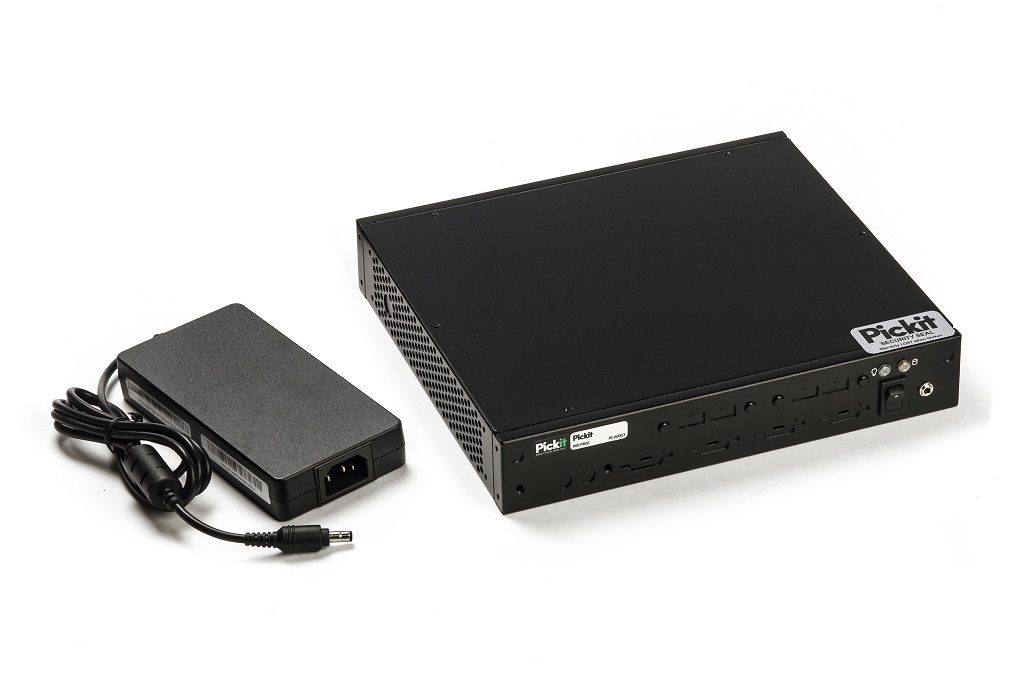 The Pickit processor 3.0 is 75% lighter and more compact compared to the Pickit processors 2.0: Its dimensions are almost half as large and it fits in a 1U rack mount, instead of 2U. The processor is also more rugged and less noisy.
Additionally, its 12V DC-in power supply is a separate adapter, so the processor can be optionally mounted on an Autonomous Ground Vehicle (AGV), and does not require to be powered from an AC power input like a wall socket.