System settings
License
These settings allow you to inspect the details of the license type installed in your Pickit system. You can also learn about available extensions.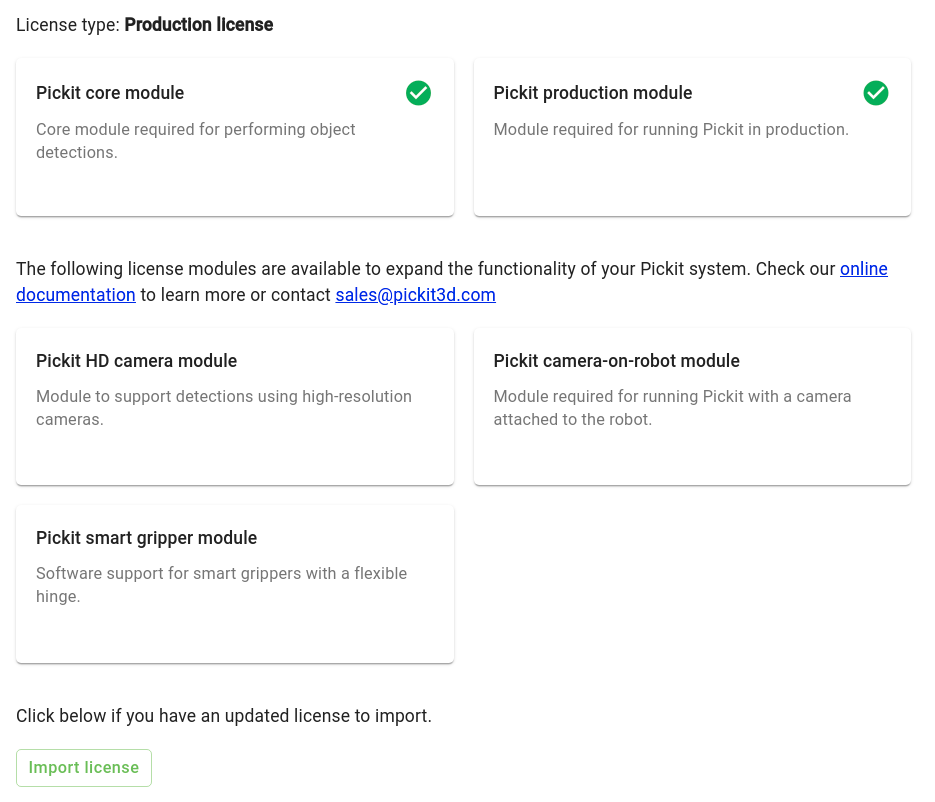 Upgrading from Pickit version 2.x
The Pickit license system was introduced in Pickit 3.0, so when upgrading from version 2.x, you need to download and import the license associated to your system. This is a simple procedure that comes at no cost, and makes explicit the functional modules available in your system.
After upgrading your Pickit software to version 3.x, the web interface will inform you about the missing license at the bottom-right corner, and also in the top bar.

Clicking on the Get license button will take you to these settings, where you'll see the below information.

If the computer from where you're running the Pickit web interface has Internet access, you only need to click Auto install license and it will be instantly downloaded and imported. If your computer is not connected to the Internet, you can optionally import an already downloaded license. Licenses can be manually downloaded from the Pickit upgrades download page.