Robot mounting kit
The robot mounting kit is a camera cable specially designed for robot-mounted cameras, such that:
It is long enough to be mounted in large industrial robots.

The segment that can be routed through the robot can resist the bending and torsion typical of robot motions.

It is compliant with the Electrical Fast Transient (EFT) - IEC/EN61000-4-4 immunity standard.
Details of the mechanical and electrical characteristics of this cable can be found in the datasheets of the SD Pickit cameras.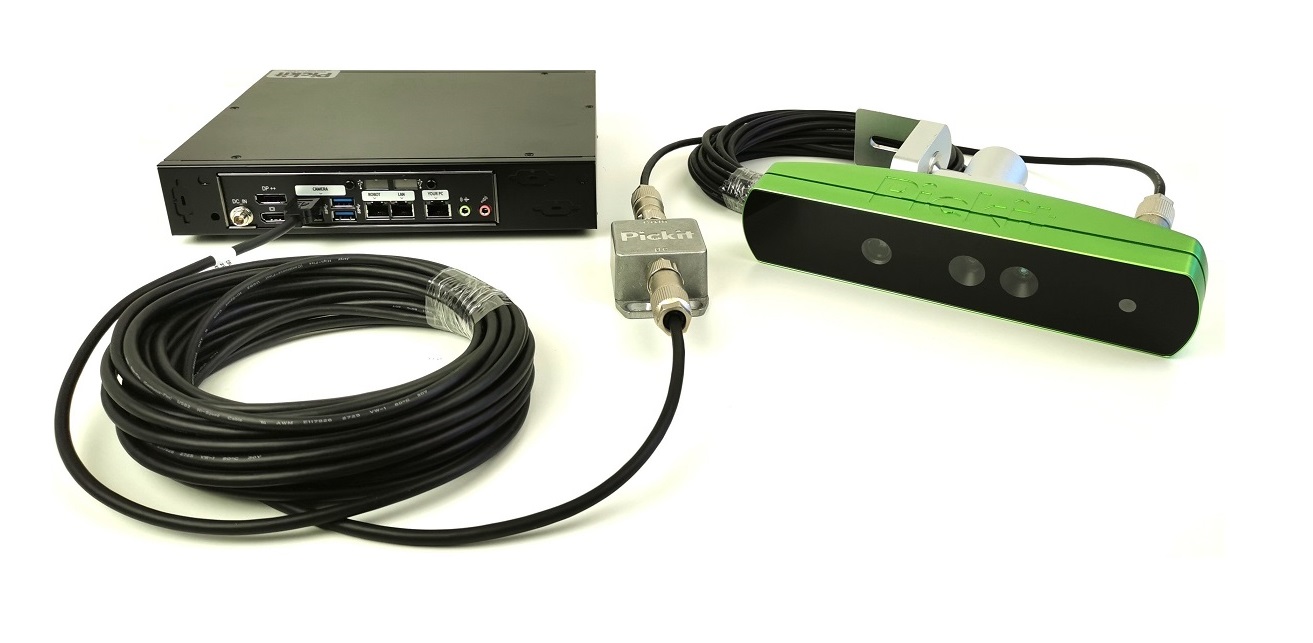 Components
The robot mounting kit consists of three elements, shown below: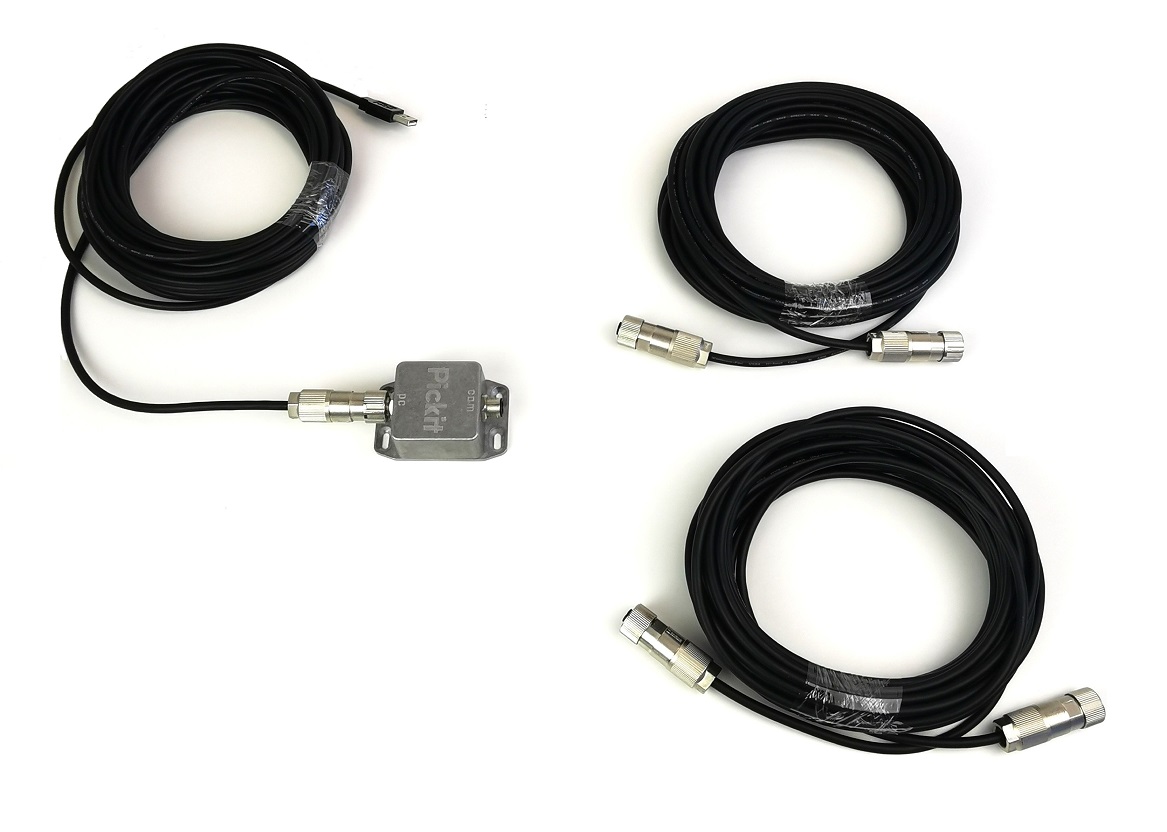 Processor cable : A 10-meter cable that connects the Pickit processor to the repeater box. It has a type-A USB connector on the processor end, and an 8-pin M12 screwing connector on the repeater box end.

Camera cable : A 10-meter cable that connects the repeater box to the camera. It has 8-pin M12 screwing connectors on both ends.
Installation
As a pre-requisite, mount the camera to the robot, following the best practices.

Connect the processor cable: The 8-pin connector to the repeater box plug labeled pc, and the type-A USB connector to the Pickit processor, in one of the USB ports labeled CAMERA.

Route the camera cable from the robot base to the camera, following the recommended practices.

Connect the camera cable: One connector to the camera, and the other to the repeater box plug labeled cam. To correctly connect the 8-pin cable connectors, you should:

Turn the connector nut to align the mark with the connector body.

Insert the connector on the plug.

Tighten the connector nut half a turn until it clicks.

A continuous green LED on the front of the camera confirms when it's powered.

Make sure to keep the spare camera cable in a safe place.