Fixed camera cable
The fixed camera cable is a 10-meter USB2 cable, and is indended for use with fixed camera mounts. It has a type-A USB plug on the processor side and an 8 pin M12 screwing connector on the camera side.
This cable is compliant with the Electrical Fast Transient (EFT) - IEC/EN61000-4-4 immunity standard. More details of the mechanical and electrical characteristics of this cable can be found in the datasheets of the SD Pickit cameras.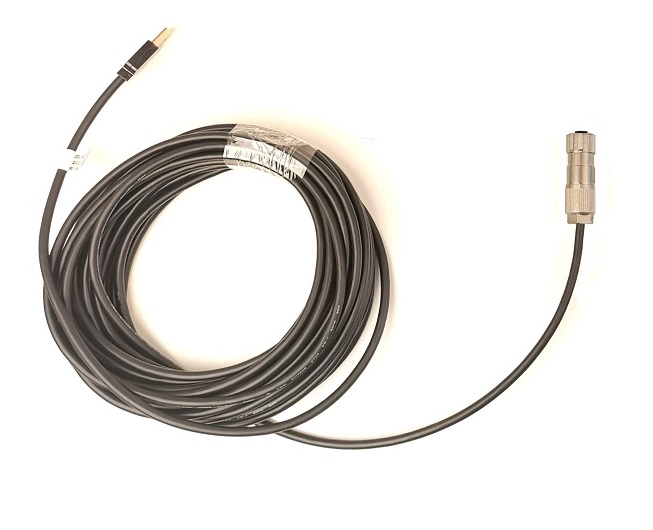 Installation
As a pre-requisite, mount the camera to its supporting structure, following the best practices.
Connect the 8-pin connector to the camera, and the type-A USB connector to the Pickit processor, in one of the USB ports labeled CAMERA. To correctly connect the 8-pin cable connector, you should:
Turn the connector nut to align the mark with the connector body.

Insert the connector on the plug.

Tighten the connector nut half a turn until it clicks.
A continuous green LED on the front of the camera confirms when it's powered.

It is also recommended to add a strain relief close to the camera connector. It prevents cable stress from reaching the camera.